I'm a bicyclist. I've been cycling consistently for almost 15 years and participated in a number of rides and races. It's relaxing and depending on where you go, can see some unique sites.
I also live in Fargo, North Dakota, where after a 25 mile bike ride, my Garmin says I had 12 feet of elevation change. The lack of elevation and trees invites unobstructed wind to come blowing through frequently.
Because I've been preparing for a race (yes, an actual race in a year where most have been cancelled), I set my alarm for bright and early with the intent of knocking out a number of miles before I started the day. By 5:15 AM, I exited the garage ready to hit road. But as I got outside, I noticed a plastic bag about 10 feet above the street quickly moving away from me. Interesting. As I walked that direction and left the protection of the neighboring house, I was hit by a West wind that my weather app called "Moderate to Gusty."
Because resistance is a great trainer, I headed out and started my ride going directly into the wind. Momentum was slow. So I turned perpendicular to it for awhile and it helped, though gusts tried to blow me off course. Then into it again. Then perpendicular. Then into it. This went on for a while until I hit my turnaround point. From that point 48 minutes into my ride, it took only 15 minutes to get back home, averaging 25 mph with a peak of 32. That tailwind was AWESOME!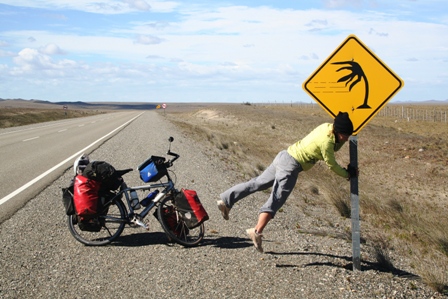 The wind is like an invisible hand. It can push against you causing resistance. It can try to blow you off your intended course. Or, it can be at your back and give you one hell of a ride! In any event, you can't see it, but it's there, and it can have quite an impact on your ability to move forward.
This invisible hand is all around us. It's there when we exercise, with our family and friends, and in the political arena. It is also there in our jobs, and with the teams we interact with and lead.
When it comes to leading project teams, there are many "invisible hands" that impact team culture and performance. Some of these are right in your face and slow you down, and others are at your back and speed things up. Whereas others may push you off course. In any event, you need to be aware of these forces and deal with quickly.
There are a number of invisible hands at work, but I'll give you an example of two.
Interpersonal Conflict. One of the disadvantages of remote teams is you can't see the nonverbal vibes team members give off. On a new team with half the members I've never worked with before, I had a kick-off call where everyone was very quiet. I found it strange. A couple days later, another meeting where it was silent. I'm not that good so I figured there was something else! I called someone after the meeting and she explained two of the senior team members didn't like each other. Their conflict impacted the rest of the team because it's been nasty in the past. After a number of conversations with them and their managers, one of the team members was shifted to another project. Within a week, conversation and feedback picked up greatly!
Organizational Culture Impacting Team Culture. How do you get five financial managers who are paid 80% on commissions and bonuses to work together? Well, it's not impossible, but it's damn close!! When a company promotes individual contributors vs. collaboration, it makes it very difficult when they actually need to work together. When working with them on their requirements for a new CRM tool, each gave feedback based on how it benefited them. I heard comments like "That's something I'd never use" or "Is it possible to see other agent's client lists in the event I wanted to reach out to them?" and "I don't want anyone, and I mean anyone, to see my client contacts!" Luckily, the CEO agreed to give a bonus to the team as a whole upon successful completion of the project. It worked! But without that bonus, the invisible hand would have been in our faces pushing on us HARD.
What "Invisible Hand" impacts you and your team? Are there headwinds that push against you, slowing progress down? Or, a tailwind pushing you along, helping the team move faster and more efficiently? Be aware of the invisible hand that can impact you. They're everywhere, so keep your eyes open!