It felt like it all happened in the blink of an eye. We went from talking about "this Wuhan thing" (as one person in a meeting put it) to full-blown pandemic. Meeting in conference rooms moved to Zoom seemingly overnight. Large desks with multiple monitors in cubicles turned into laptops on beer-stained card tables in spare bedrooms. Getting booted off the network and then unable to reconnect due to not enough VPN licenses was the norm. Everyone had to adjust to change at breakneck speed.
Now that the initial push to get people working from home is done and the dust settling, a clearer picture of the future is coming into focus. Companies are finding their staff is just as productive, if not more, working from home than in the office. They're also seeing a reduction in office-related costs. Employees are seeing cost savings related to not commuting and get more time back in their day not sitting in traffic.
Now there are decisions to be made. Will this work from home thing be temporary, a 1-2 year ordeal, or permanent? In recent weeks, I've seen small companies of less than 10 people to major companies, like Google and Twitter, announce that either all or some of their staff will permanently work from home. Some employees are excited. Some want that human interaction and are less than enthusiastic. But we all can agree, the changes are here to stay!
This was a topic between me and my neighbors as we sat around in chairs on my lawn one evening having a few, ever more difficult to find, BUUUUUSCH! Lite Apple beers. One neighbor, who works in Accounts Receivable, found out that day he'd be working from home through 2021, and maybe permanently. Another in technology & infrastructure support is being moved to 1 day a week in the office, by himself, rotating with others on his team, until February 2021. The other neighbor is in construction project management, who now permanently works from home with the closure of his company's office, with on-site construction visits only when required. None had ever had to think about working from home long-term.
Having worked from home close to nine years, I've found some things that have worked for me to stay productive and engaged. They may not work for everyone, like they won't all work for my neighbors as I talked about what I've done. But, my hope is you'll glean a few tidbits from these.
Make your work area, yours. It's time to ditch the shitty folding table and squeaky desk chair. Buy a desk. Get a nice chair that won't hurt your back. Organize papers and notebooks. If needed, pick up a cheap printer. Hang a family picture. In the office, you had a setup and personal effects in your cube. At home, you can have all that and maybe a little more (I have a movie poster up in my home office). To work well at home, have a great place to work! Be sure to ask your employer if they offer a stipend for home office equipment.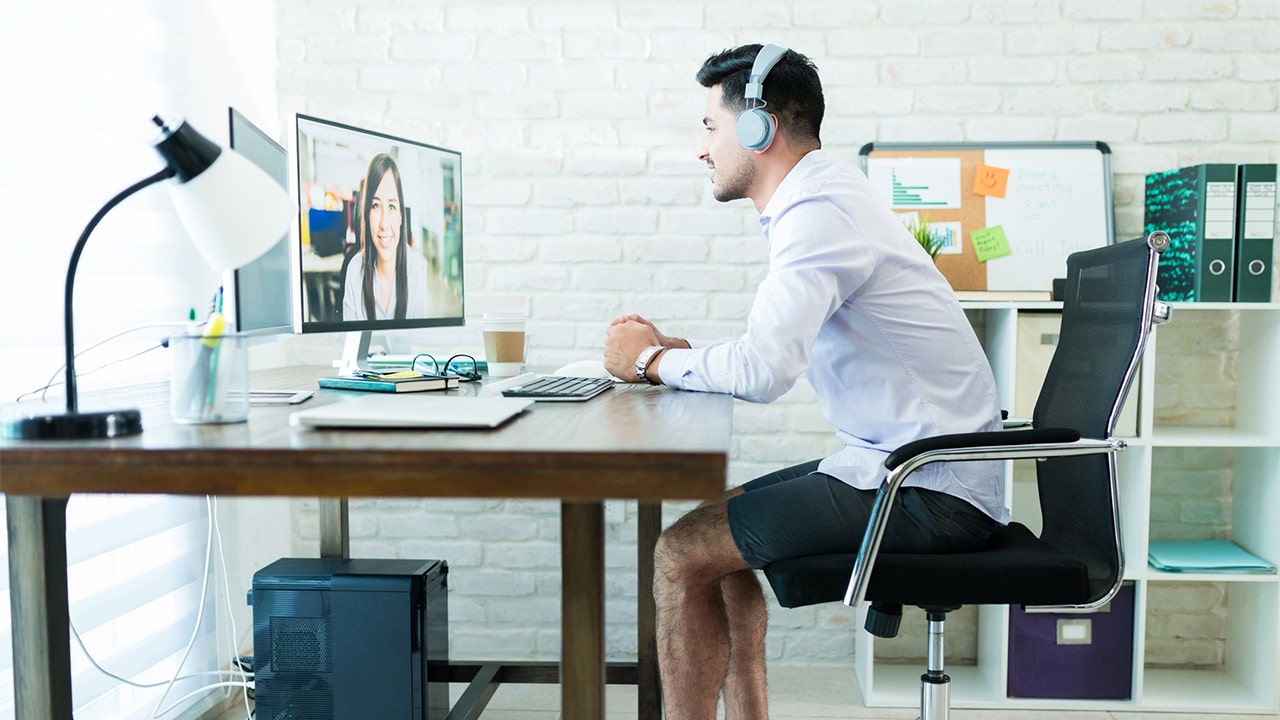 Have family "signals." With a spouse and two energetic boys also at home, the house can get noisy…real noisy. But, if my boys come screaming into the basement where I have my office and see my door closed, they know I'm on a call and to be quiet. If my wife's on a call in her office on the upper floor of the house and things get loud, she stomps on the floor three times, letting us know to quiet down.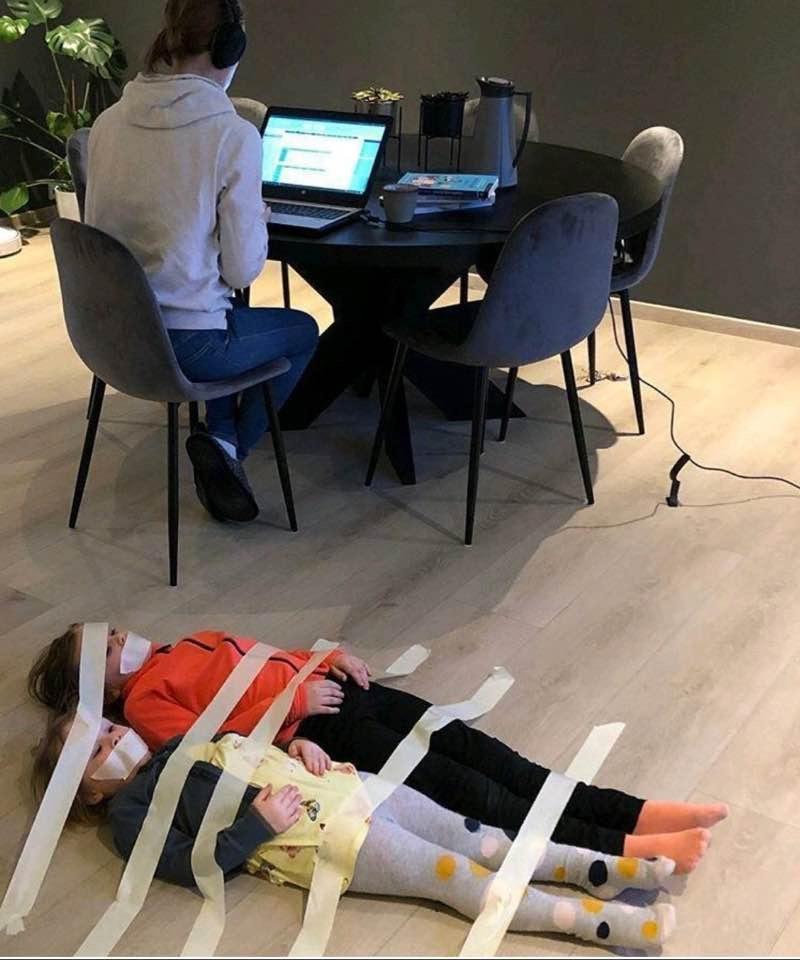 Get away from your damn computer and shut down EOD! Some members on my team have never worked from home before. They get online early and stay on late. They're always available. There's a feeling because they're at home, they need to be available 100% of the time. False. Get up. Take a walk. Have lunch at the dining room table or patio. Step outside for a few minutes. In the office, you went for coffee and chatted with coworkers. It's OK to get away from your computer. At the end of the day, unless there's something you're expecting, shut down!
Be social. Chances are some of your coworkers are friends. Trusted confidants whom you'd talk about personal issues and share laughs with on a regular basis, are at home too. Face-to-face, in person interaction ceased. Instead, you'll have to rely on Zoom calls, instant messaging, social media interactions, or other platforms to stay connected. If your company allows, experiment with different platforms to see which connects staff the best. Have team competitions for best home office, Monday bad hair day, or number of steps walked during lunch. These will help promote engagement amongst staff. And if possible, have people knock off early some night and sit socially distanced at a park enjoying a few beers.
Mind your mental health. Social isolation ain't no joke! Even to you that say "I'm fine", you're probably feeling something. Being alone with what seems to be a steady stream of bad news in the media can take a toll. It's OK not to be OK. Track your mood. Are there certain times or days you're not feeling it? Is there support, friends, spouse, other family, or mental health professionals you can turn to? This may be a short-term issue as you adjust to a "new norm" at home, but don't ignore it. Yes, even you tough guys; it's OK to feel a little down.
Have a routine. I get up almost everyday, work out, have coffee, walk the dog, turn my computer on, check emails, have breakfast, and then really get rolling with work about 7:50. Wash, rinse, repeat. No, I don't shower and get cleaned up for the day right away. Maybe around noon (though I do brush my teeth). If any of my morning routine doesn't happen, my day can feel "off." I usually take a quick walk at 10. Meeting dependent, lunch is "hey kids, whatcha want and I'll just have some of that too?" Another quick walk at lunch and again around 2:30. By 4:30/5, I'm logging off. That routine feels good to me. Develop your own. Trust me, it helps break up the day.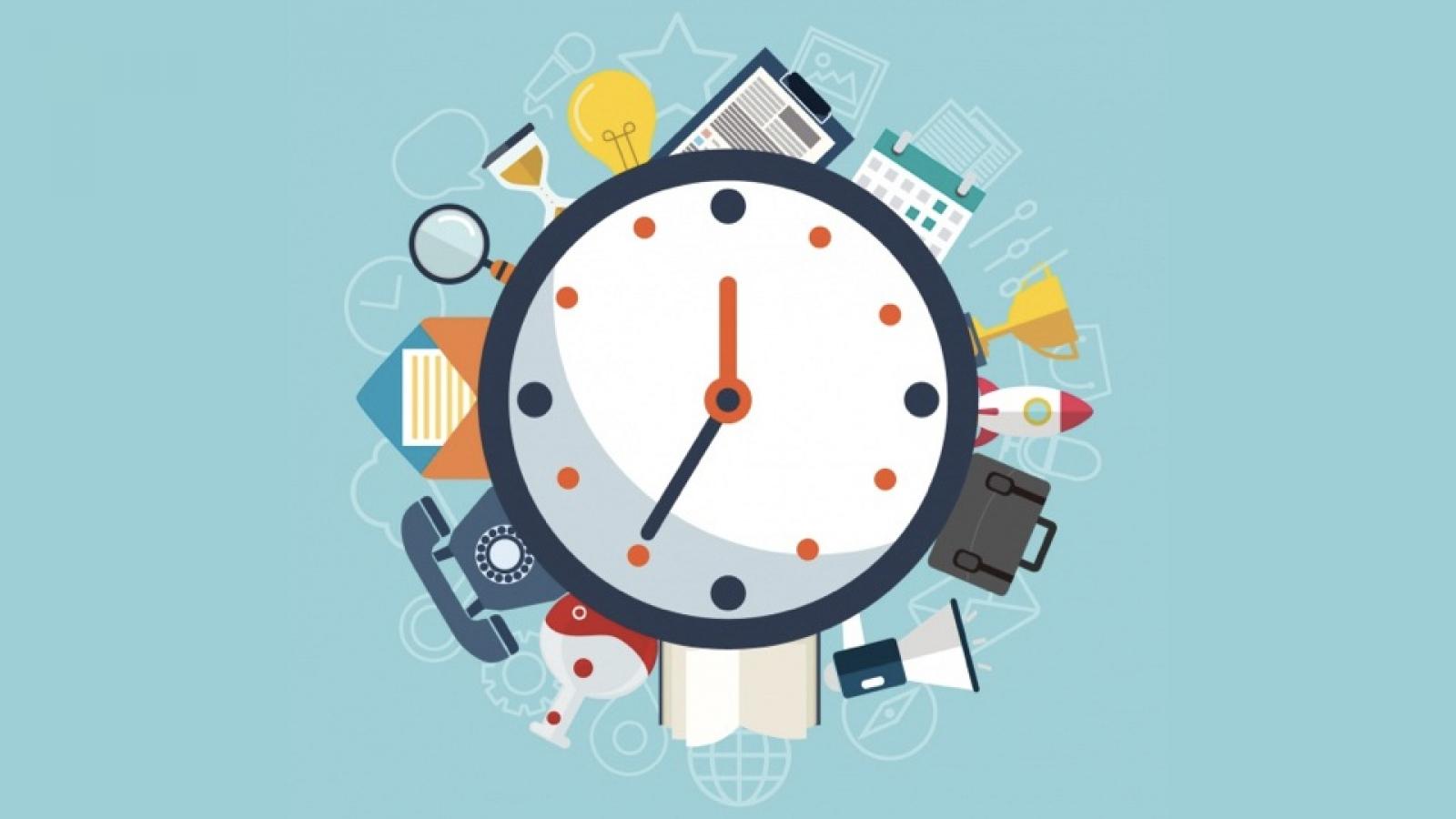 As working from home becomes the new norm, you'll find it can have its advantages and downfalls. Even if it's not for you, you may have to do it given circumstances. But, by following these tips (which are my favorites) and others that can be found online, you too can create an environment that's functional and helps you stay productive.